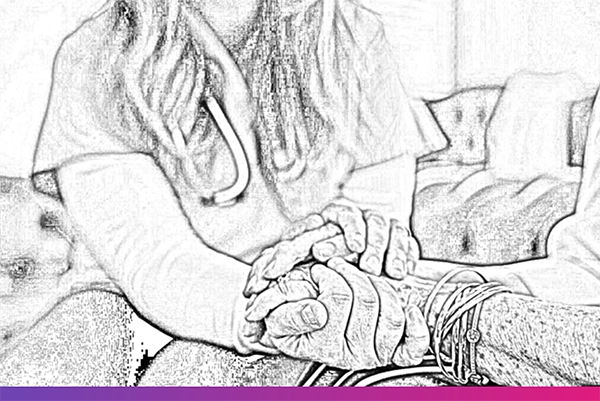 Select Speciality
Select Doctor / 06 September 2023
Cancer, which is frequently regarded as a serious condition, as well as its management, can have a num- ber of side effects. Patients undergoing cancer therapy may experience cognitive, physical, and psy- chosocial symptoms. Palliative or supportive care is the term for the treatment of these side effects.
Combating cancer goes beyond diagnostic treatments and surgical procedures. Palliative Care provides patients with a level of satisfaction that they may otherwise not receive with other prevalent medical techniques. But what exactly does it entail?
What Is Palliative Care?
Cancer is a fatal condition that can result in a number of unsettling side effects and can be quite over- whelming to experience. Along with healthcare coverage, palliative care is provided to clients to help them deal with these problems more effectively.
Under Palliative Care, professionals will offer you aid throughout your treatment journey, assistance with advice on nutrition and overall wellness, multiple therapeutic alternatives, and other ways of easing the mind and opening the doors to many ways of relaxation.
The very first person to discuss palliative care with you may be your oncologist. You might visit a doctor at a hospital, avail palliative care services from a clinic, or seek assistance within the four walls of your own home. It all depends on the condition you're likely to be in and how certain requirements and needs are to be met.
There are many types or areas of palliative care. Let's take a look at them:
Types Of Palliative Care
Palliative care happens to be the most effective when it is initiated as soon as possible, especially during the course of your cancer care treatment. Palliative care puts emphasis on disseminating medical, nutri- tional, emotional, spiritual, and supportive aid to the patient or the caregivers associated with the patient.
The following are the most prevalent types/areas of Palliative Care:
• Mental/Emotional: Exercise, yoga therapy, mindfulness and in some cases, medications to alleviate symptoms of depression, or sleep issues are all part of palliative care that comes under the threshold of mental health. Battling cancer can be tough and it can affect patents emotionally. Hence, palliative care ensures that such emotional turbulence can be managed and mental satisfaction or case can be achieved throughout the treatment.
• Physical: Physical care involves the management and treatment of a patient's general health. It also deals with alleviating the physical attributes that come with cancer. Physical palliative care ensures the management of an individual's bodily pain, fatigueness, breathlessness, nausea, sickness, sleep problems and others.
• Social: Cancer treatment might change your social life and make you feel isolated, alone, and depressed. Patients can, therefore, maintain a social circle without too many barriers thanks to palliative treatment.
• Financial: The cost of cancer therapy can be exorbitant. You and your family may feel overwhelmed and anxious as a result of this, A financial advisor can also disseminate palliative care. They can negotiate financial terms with the health care team assigned to you. They can also assist you with payments, as well as seeking schemes that offer low-cost therapy or arrange finances on lower interest
It is important to note that palliative care can be provided to you irrespective of the ailment you suffer from. Palliative cancer care helps adults, children as well as their caregiver's avail services that help them through a troublesome time. You will be led by the palliative care staff throughout the entire process. Your symptoms, current medications and how the ailment is impacting you and your kin will all be thor- oughly discussed with you. Accordingly, a palliative care plan will be made, which will ensure the effec- tive management of your illness.
IOCI INDIA - Best Cancer Care Hospital in Navi Mumbai
IOCI India is the Best Cancer Care Hospital in Navi Mumbai. Not only is our medical and healthcare es- tablishment well-versed in surgical and medical procedures that help alleviate or minimise the effects of cancer, but it also provides services that involve palliative care plans. This soothes the emotional, physi- cal, financial and social needs and requirements of patients who are on this overwhelming journey.
As the Best Cancer Care Treatment Hospital in Mumbai, our multidisciplinary approach allows our trained professionals to assist the patients throughout the nitty-gritty of their ailment