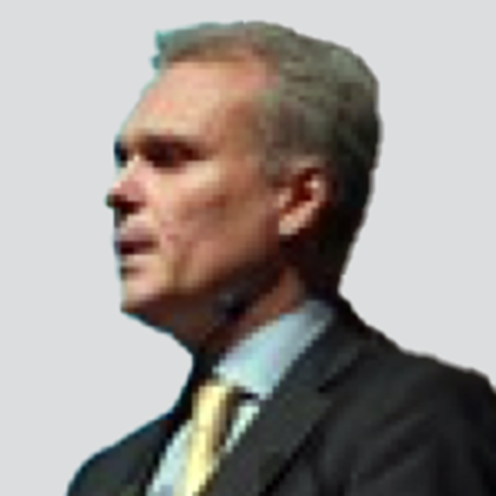 Since 2011 Prof. Greco is the incumbent Chair of Radiation Oncology and Director of Clinical Research at the Champalimaud Clinical Centre. His research interests are focused on high-precision image-guided radiotherapy with an emphasis on treatment efficacy, advanced molecular imaging for tumor response assessment and patient quality of life post-treatment.
In 1984 He earned a degree in Biology from King's College, London. He received his Medical Degree at the University of Catania, Italy in 1988 with a thesis on the use of "Tumor markers in the assessment of patients treated with radiation therapy". In 1989 he was recruited as Research Fellow in the Radiobiology Laboratory at Memorial Sloan-Kettering Cancer Center (MSKCC) in New York where he actively worked on sensitization mechanisms in radiotherapy.
In 1995 he was recruited by the European Institute of Oncology (IEO) based in Milan, Italy, where he was instrumental in the start-up phase of the radiotherapy facility with the implementation of advanced 3D-conformal radiotherapy (3D-CRT) with specific emphasis on the radical treatment of prostate cancer in active collaboration with MSKCC. From 2000 to 2004 Professor Carlo was appointed Vice-chair of the Department of Radiation Oncology. In 1997, he edited in collaboration with Dr. Michael Zelefsky of MSKCC, a textbook dealing with radiation therapy of prostate cancer. The book was published in 2000 by Harwood academic publishers.
In 2004, he was appointed Associate Professor of Radiation Oncology at the newly-established University of Magna Graecia, Italy, where he was actively involved in the design and start-up of the radiotherapy unit. He was responsible for the training program in Radiation Oncology specialty between 2005 and 2009. In 2006, the Faculty of Medicine appointed him to establish a scientific collaboration with the Department of Radiation Oncology at MSKCC within the framework of their research projects of target volume delineation by PET/CT in radiotherapy. During the three years of investigational involvement at MSKCC, he developed protocols in image-guided radiotherapy (IGRT). In 2009 he was recruited by the University of Pisa to hold the position of professor and chair of radiation oncology as well as director of the training program in radiation oncology at the University of Pisa, Italy.
Since 2011 With his team at CCU, he has been conducting several research studies of extreme hypofractionation and single-dose radiation therapy in oligometastatic disease with PET/CT confirmation of complete long-term response in ~ 90% of lesions treated. The institute is also actively engaged in the management of early-stage primary disease with cutting-edge technology and investigator-driven clinical studies using advanced organ motion mitigation techniques and target tracking in various disease settings such as lung and prostate cancer. In prostate cancer, the team has developed an innovative method that enables, for the first time, the delivery of a single ablative dose of radiation as a viable and non-invasive alternative to traditional surgery without the associated side-effects and complications typical of the latter. The preliminary results of a clinical study comparing an established five session regimen versus a single ablative exposure in intermediate-risk prostate cancer have recently been presented at international meetings, including the radiosurgery society meeting in the US in July 2016. The excellent safety profile and associated quality of life, as well as early clinical outcomes of this novel treatment modality, are being submitted for publication.
Book an appointment
Take a second opinion
Hi, I am online to help you!